Property Management Services Vancouver WA and Portland OR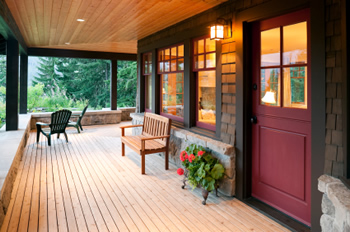 Service Summary
Tenant Screenings
Tenant Billings
Rent Collections
Management agreements
Proven Lease agreements for local area
24 hour emergency service
Preventative maintenance program
Inspections
Evictions process
Advertising
Reports
Maintenance


Advertising and Leasing
We substantially increase the visibility of our owner's properties using our proven marketing strategies. We advertise on many highly trafficked websites such as Google, Craig's List, Zillow, Trulia and bluekeypm.com. Personally showing all rental properties allows us to resolve any questions that a potential tenant may have during a showing. This along with other systems, allows us to get homes rented quickly. We also execute the leases with tenants.
Full Real Estate Services
We are a full service real estate company. We can handle investment properties for purchase and sale in Portland Oregon and Vancouver Washington. If you need to sell or purchase a property our staff can help.
Move in Move out Inspections
We do thorough 178 point move-in move-out inspections. We take pictures, keep them on file and send them to the owners at owner's request.
Evictions and Collections
We have a very low eviction rate and can typically get issues worked out with renters before we have to evict. However, that being said, if rents are not collected by the 5th of the month, we begin the processes necessary to collect rents or evict. We have your best interest in mind and move quickly to get things resolved. We work with attorneys to handle your case.
Maintenance
Blue Key Property Management consistently focuses on building relationships with contractors, in order to deliver the highest quality maintenance to our owners at the lowest possible price. Our ground work saves owners and communities time & money.
Accounting
We use highly automated systems. You will receive a monthly financial statement showing any monies collected and any disbursements that may have occurred. We provide numerous reports including any custom reports you may request. We can also email you all of the reports.
Comprehensive Screening of Rentors
We do a Nationwide Criminal Background Check, Sex Offender Check, Credit History, Employment Verification, Past Rental History (check to make sure renter has never defaulted on their rents or been evicted). Personal & Professional References.
Inspections
Approximately every 4 months we make a thorough 178 point inspection of the property inside and outside. We verify that the tenants are replacing the furnace filters, there are no leaks underneath the sinks, smoke detectors are functioning etc. We take pictures, keep them on file and send them to the owners at owner's request. (optional)
We know what it takes to rent your property and keep it in good condition. We will treat your property as if it were our own. There is no other company that has the experience and services that Blue Key Property Management has.